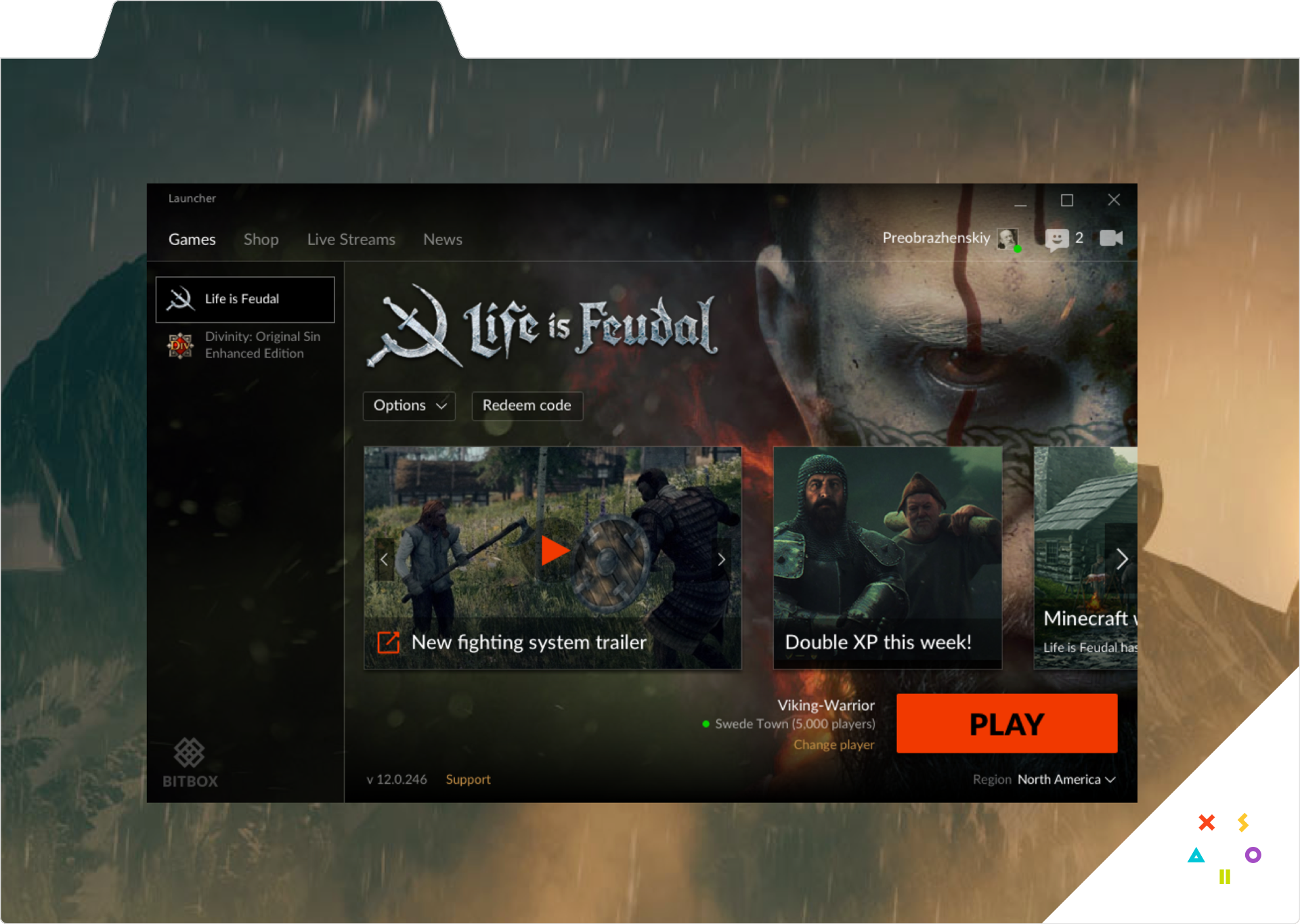 The Xsolla Launcher is designed for game developers who don't have their own game launcher or for those who want to upgrade in terms of quality and functionality. It helps collecting and managing userbase inside and outside distribution platforms and provides developers with the following benefits:
Cloud. Game progress and preferable game/launcher settings can be stored in the cloud using Xsolla Login;
User authorization and registration through Unified Authentication System. Launcher can use game's authentication system and/or Xsolla's universal authentication platform (Xsolla Login);
Games and updates can be delivered to the end user by peer2peer and/or using any CDN;
Multi-platform. Games can be launched on PC, Mac, and Linux; the launcher also can be utilized with smart TVs, consoles, and other entertainment systems;
Players can stream games to any streaming platform, including Facebook, YouTube, and Twitch;
Players can chat among each other in the game's main launch room or in-game;
Invite friends, share successes, and repost news in social networks;
Games can deliver news and video through the launcher to players;
Players can enable push-notifications;
Players can purchase games and in-game items from the launcher;
Game developer can create and customize leaderboards for the game;
Game developer can gather user's data (e.g. OS version, DirectX version, Hardware specs);
Steam compatible;
Binary patching for game data.
To integrate Xsolla Launcher, please contact integration@xsolla.com.